News

Listen to an in-depth interview with Roger Gamache with Max Murrey from the Winejets Podcast!
Highlights from this episode include:
Why Roger started growing grapes
Basic qualifications for a good vineyard site
The different species of grapes
What's the deal with "old vines?"
Hand harvesting vs. machine harvesting
and much more!
CLICK THIS LINK TO LISTEN TO THE EPISODE!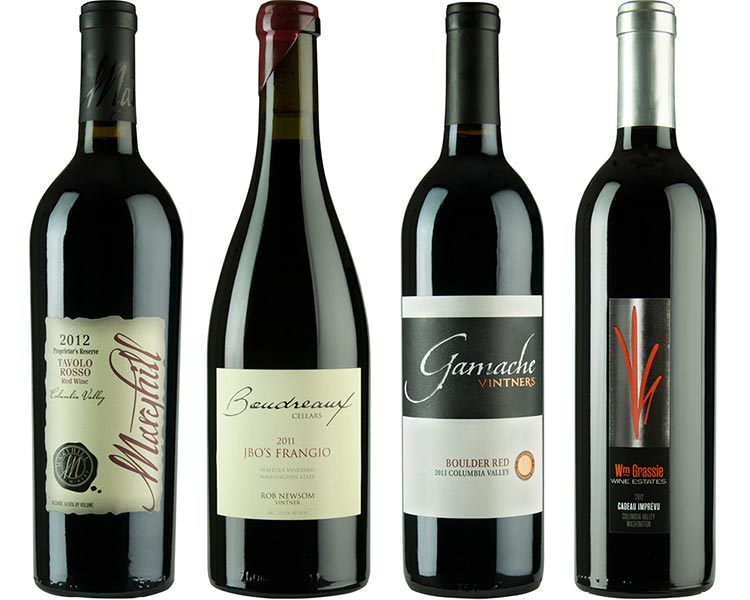 Gamache Vintners 2013 Boulder Red Wine, $20
www.gamachevintners.com
"Smooth and luscious with heady aromas of dark fruit, loamy earth, vanilla and cedar, and compelling flavors of black cherry, plum and dark berries mingled with graham, vanilla and spice. Refined tannins add depth to the full-bodied finish."
Unique blend of: Malbec 42%, Syrah 23%, Merlot 23%, Cabernet Franc 8%, Cabernet Sauvignon 4%
From Washington Tasting Room Magazine
Featured Article: "Art of the Blend: Proprietary Red Wines"
Thanks to all that participated in our Guess the Corks game this weekend! Hope you were able to watch the Live Facebook feed today- its up on our Facebook page if you want to check it out! And our winner is... Stuart Spurlock! Congratulations!!! We will be contacting the winner soon with details on their prize.
The total number of corks was *349*

91 pts Gamache Vintners 2010 Heritage Nicolas, Columbia Valley
Cabernet Sauvignon makes up half of this blend from Gamache and Champoux vineyards, with the balance Merlot, Malbec and Cabernet Franc. Coffee, vanilla, herb and cherry aromas lead to dark-fruit and barrel-spice flavors that linger. The wood is up front but plenty of good things are going on. - S.S. Wine Enthusiast